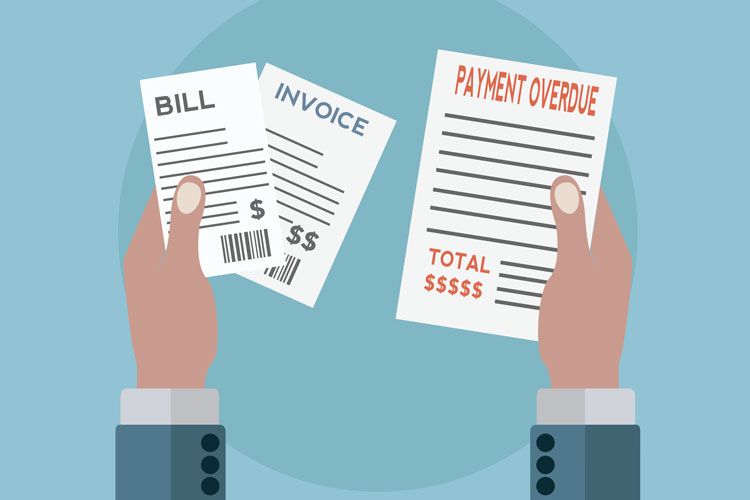 As patient financial responsibilities rise with the continued upward leap of deductibles, practice will have to step up their game to stay on top of patient collections. While higher deductibles are often claimed to be the problem, many times it patient bad debt is caused by the office's own billing practices, confusing as to the amount owed, and self-inflicted problems making it more difficult for patients to pay.
The best chance of getting paid is to make it simple, make it clear.  Yet patients don't see it that way.
A revenue cycle management firm did a survey recently to understand the disconnect between patient and physician:
Patients and Physicians disagree about the speed of payment and the amount paid
48% of physicians say it takes their patients an average of more than 3 months to pay balances; Only 26% of patients claim it takes them more than 3 months to pay
 75% of physicians say patients pay somewhere between half and all of the requested balances; 75% of patients say they pay the full amount
Patients do not understand all of the payment options available
Only 20% of patients find it easy to understand and convenient to pay their bills; in addition, these patients do not know all payment options
Physician practices often don't make it easy.  Their bills are confusing, and the patient has to work to understand how to even pay the bill.
Far too many still offer only payment by mail. That requires a stamp, and who has one of those these days?
Only 43% of physicians offer online payment. The world lives online, you need to add such a feature to your website.
With most people paying their bills on weekends, online payment makes it easy.
Clean up the look of your patient billings – The total bill, less any insurance payment, balance due from the patient. And give enough details as to the services rendered. Bills that are "statement" with balances only are useless to the patient.  Few will pick up the phone to call to find out, they will just put it aside to deal with later.  And later never comes.
But billing and collections after the fact, and could be avoided entirely by a program of contingent credit cards use.   Obtaining the patient's credit care information, and consent to bill any balance after their insurance pays.
The idea of a credit card on file with an authorization to bill up to a certain amount, also known as a contingent credit card, is the easiest way to collect. Unlike a few years ago, most patients are willing to authorize some form of collection through their credit card.
76% of patients would agree to authorize a one-time charge of $200
In addition, 51% of patients are receptive to automated payment plans for their medical balances
Patients are becoming much more comfortable with contingent credit cards, credit cards on file and automated payment plans.  If your office is not taking advantage of these models – you are missing out on easy money.
Top Medical Billing Companies According to CureMD