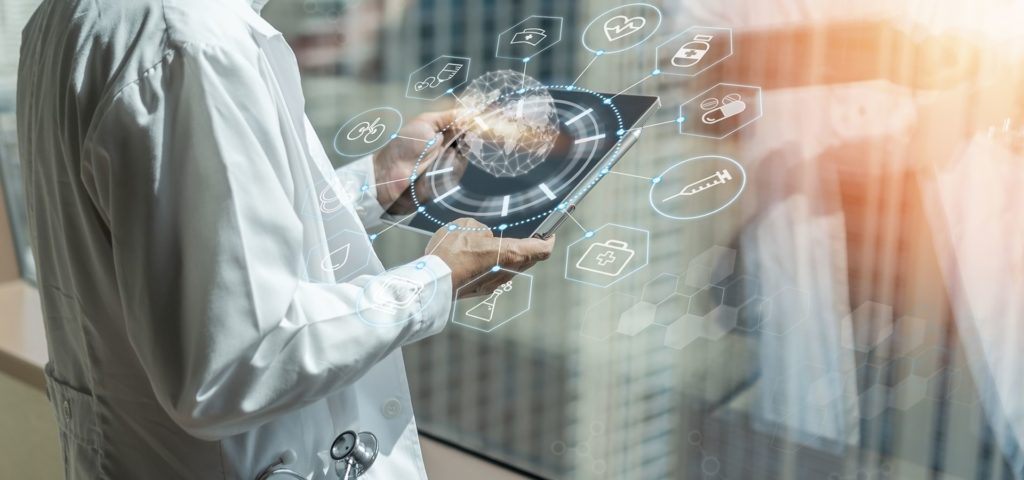 Choosing software can be overwhelming, but fear not. In this article, we'll break down six steps you should follow to find the right software and feel confident in your decision.
6 key steps for finding the right software
Step 1: Pinpoint your problem
The first step of the software-buying process involves figuring out your needs and making sure they're aligned with your business goals.
Ask yourself: What problem do I need to solve?
Identifying the problem helps you narrow down the type of software you need. Start with a specific, business goal-driven issue, such as:
We need our employees to collaborate faster on projects.
We need to track our inventory at multiple store locations more accurately.
We need to improve our communication with customers.
If you're not sure where to start, here are some ways to identify your problems and how they're tied to your business goals:
Talk to your team to pinpoint current problems. Dig deep in conversation to find the underlying issue, not just the symptoms.
Evaluate your current software and discuss issues using it with your team.
Ask others in your network and/or industry if they're experiencing similar issues.
Step 2: Define your software requirements
There are likely dozens, if not hundreds, of software products designed to address the problem you're having. But that's not enough. You need software that will match your business' specific needs.
Ask yourself: How do we want to use this software?
Knowing what you want to get out of the software you use will help you get closer to the right choice for your business. Here are some requirements to consider:
Features (all the things you need it to do)
Number of users (if you need separate accounts for each user)
Ease of use (how easy it will be for your team to use)
Integrations (how it interacts with other software you use)
Growth potential (how well the software will meet future needs)
Pricing (how much you're willing to spend on the software)
Don't stop at answering this question, though. Bring in additional information to refine your requirements by visiting EHR vendors profiles to browse in-depth user reviews from other people like you. You'll see what features similar companies see as must-haves.
Our research shows that starting with user review websites and software directories saves time, compared to Googling.
In a 2018 survey of small and midsize businesses, respondents who first accessed reviews and directories spent an average of 22 months on their entire software buying journey, five months shorter than those who started with generic web searches and social media (27 months).
To build confidence in your requirements, talk with your team to see what users will actually need. You can also look at one or two leading software companies and see what extra features they offer. Compare those to other software you're considering to see which features you can't do without and which are nice bonuses.
Step 3: Identify options and make your shortlist
The next step in your software search involves creating an exhaustive list of all the solutions that meet your needs. Searching EHRReviews for your software category is a great place to start.
After creating a comprehensive software list, it's time to narrow it down to a manageable shortlist of realistic options. Ideally, that list should have three to seven products on it—any more than that and the selection process risks becoming too long and complicated.
Ask yourself: Does this software solution need to be on my shortlist?
To answer this question, start comparing the software on your list against the requirements you laid out in step two, taking care to evaluate the following:
Does the product solve your key problem and support your business goals?
Does the product meet your feature requirements?
How user-friendly is the solution?
Does the product work (integrate) with the software you use now?
Does the product have good user reviews?
Is the product within your budget?
Once you've answered these questions, you should find that most of the solutions on your initial long list can be removed. To further reduce your list, use EHRReviews's filtering tool and user reviews.
The filter tool (found on specific software category pages) allows you to to whittle down your results by popular features, pricing options, and more. User reviews (found on specific software product pages) will give you overall ratings, as well as ratings for ease of use, customer service, overall value, and features.
You can also see the industry and business size of reviewers. A product might be good on paper, but you want to make sure people like you actually enjoy using it.
Step 4: Select your top choice
You've done a lot of research by this point, and are ready to make a final selection from your shortlist. To feel fully confident in your decision, here are some some last checks to be sure you're picking the right software for your business.
Ask yourself: Do I trust this company with my business?
Your relationship with the software vendor will be a partnership. Here are some ways to built that trust:
Read user reviews on EHRReviews from current customers that have needs similar to yours. Create a list of questions for vendors based on any concerns you have after reading the reviews.
Reach out to vendors, schedule demos, and ask questions. Seeing software capabilities up close allows you to make more meaningful comparisons.
Contact the vendors on your list to determine final pricing and service levels, as well as any training and onboarding materials. Different software companies provide varying levels of service after your purchase, so if you want something hands-on, talk to the vendor ahead of time.
After completing these checks, you should feel even more confident in your selection. The next step is ensuring your team shares this confidence.
Step 5: Get team buy-in
Before you purchase new software, you need buy-in from others on your team. Not everyone will have spent as much time on software research as you, so share your findings and let them know how you arrived at your final choice.
Ask yourself: Who will this decision affect?
Include anyone who will be affected by the software change in presentations and discussions. That could include:
Team members who will use the new software
Those in charge of the software budget
Executives who will sign off on the software purchase
IT personnel who will implement the new software
Management who will be responsible for driving the change
Share your research and selection reasons, and leave plenty of time for feedback. Once those affected by the change (and those in charge of the software budget) are on board, you'll be ready to purchase.
Step 6: Purchase your new software
This final step is the most straightforward, but there are a few things to be aware of before you sign on the dotted line and send in that first official payment:
Make sure you've communicated with the vendor ahead of time about the terms of your contract.
Ask about any discounts your business might qualify for (e.g., if you work for a nonprofit).
Discuss payment plans, and ask about discounts for paying annually instead of monthly.
Discuss what the software vendor will be responsible for post-purchase (this could include onboarding and staff training, customer service availability, and access to future software updates).
If paying on a monthly or another recurring schedule, work with finance internally to make sure the budget will be available when needed.
Once you've officially bought a software package, pat yourself on the back for your hard work, and feel confident that you've made the right software choice for your business because you took the time to get the buying process right. It's time to celebrate the greater efficiency and other benefits to come from your new software.