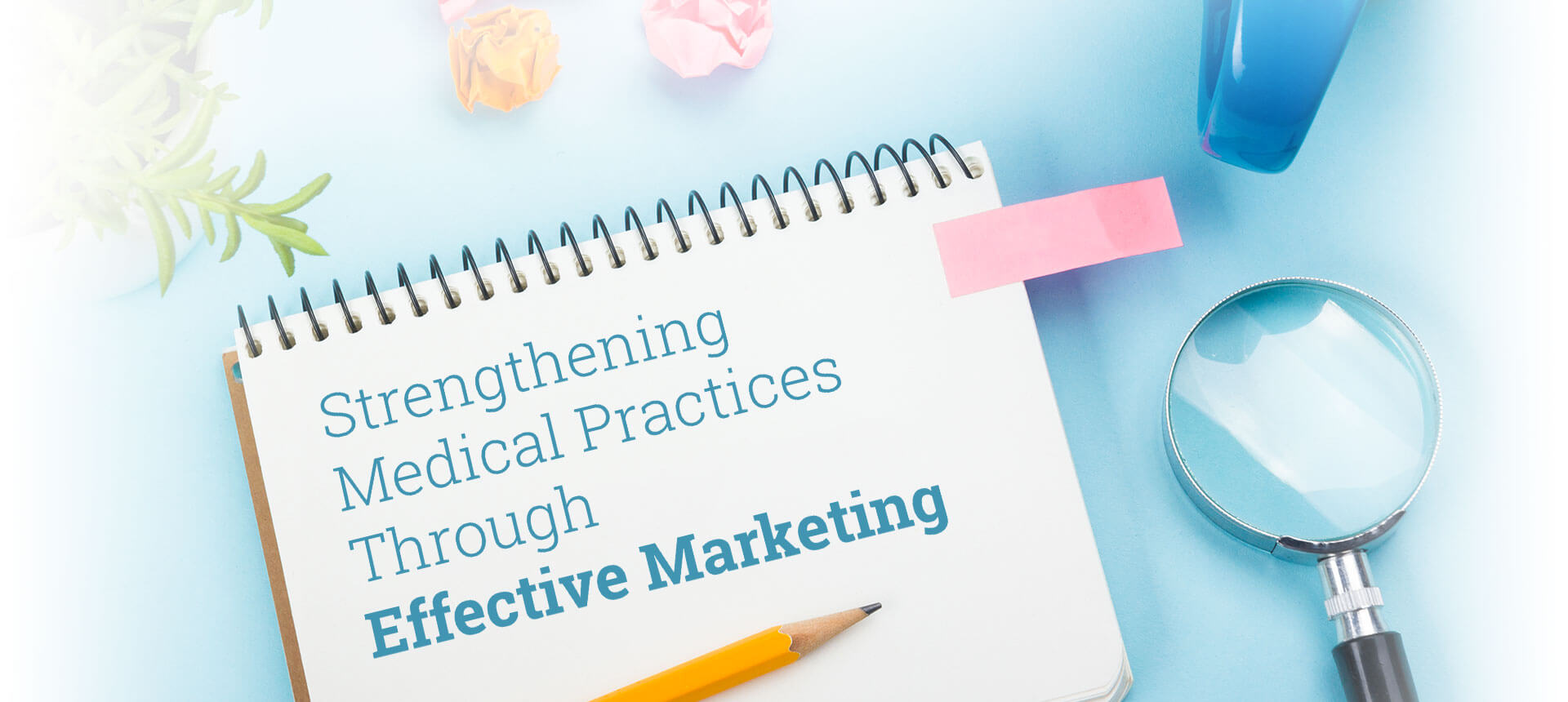 Marketing is an absolute necessity for every practice; starting from the smallest details of saying thank you to the patient for visiting your practice to offering discounts on certain services etc. People need to know about your presence in the market; your qualifications and your expertise need to be out there. Otherwise people won't be able to make the crucial of getting treatment from the right person, which is you. There are a variety of ways for effective marketing such as social media marketing, billboard marketing, newspapers etc. But which one is the most effective method with the most reach. And how do you get ahead of other providers in the industry?
The following knowledge has been gained through the years of experience in the Health IT industry:
Create a branding for yourself:
Branding your services can really help in pushing the message across the public.
Logo:
It is absolutely mandatory that a logo is designed with a creative theme for the purpose of recognition; which should be acknowledged wherever and whenever the client goes through any of the promotional content such as the advertisements in the newspaper. The theme such as the colors used should be consistent with the clients, they should be able to recognize it.
Exclusivity:
Elements of uniqueness should be present among the services provided to the clients. The description should be appealing which brings your brand in the spotlight and separates it from the rest. Catchy taglines with the advertisements or revamping of the title of the service package.
So how does it come free?
A lot of services are offered online for free which offer the functionality of creating logos and other creative content such as canva.com which allows access to hundreds of customization tools.
Read More: Physicians Burnout: 2018 – Symptom, Treatment and Prevention
Email marketing:
It is one of the most convenient methods for keeping your patients updated with your services; a lot of content can be shared with them such as reminders for routine checkups, newsletters, health facts etc. Such content would help keep the patients engaged.  Tools such as Benchmark Email and MailerLite can be used for sending out content for free.
List of free email marketing tools:
MailChimp
SendPulse
Mailjet
Vertical Response
Zoho Campaigns
SendinBlue
MailerLite
Campayn
Social media campaigns:
These campaigns are really effective for engaging a huge audience; certain functionalities have been introduced through these platforms which include gauging the effectiveness of the campaign, cost and budgeting etc.
Read More: Top medical practice leadership qualities – ehrreviews.com
This approach is quite feasible in terms of its effectiveness in gaining a larger audience but it is limited when used for free. Its true potential can be realized through the process of setting aside budget for the purpose of marketing.
List of free social media marketing tools:
Hootsuite
Buffer
Google Analytics
io
Hashtracking
Crucial type of content for social media marketing
If you don't know how to use a video editor then the live feature of different social media platforms can be utilized such as Facebook, Twitter etc. This feature is absolutely free and is easier to manage; through the usage of the live button present on the homepage of the platforms.
Through the channel of email marketing, links of your different social media platforms can be shared effortlessly.
Using the free social media managing tools as mentioned above, will facilitate in analyzing the performance of the platforms against the effort put in.
Content Marketing:
Such content can be created through the online tools such as canva.com and then emailed through the services mentioned above. This kind of content is effective in keeping the patients informed about your services and effortlessly creates relevance to your brand.
Get your practice listed on Google Maps: >> local business directories
If you're business isn't listed online, then you have to make the effort to get it listed on Google Maps. You just have to make a search on google.com and type in the following: "Google Business'. Users are then redirected to the page where they can select and bring their business online. After this step is complete, users have to wait for the verification to be carried out by Google.
These marketing strategies need to be kept in mind while creating a marketing plan for your practice. However the success of these methodologies is limited and expenditure on paid promotion needs to be considered as well.