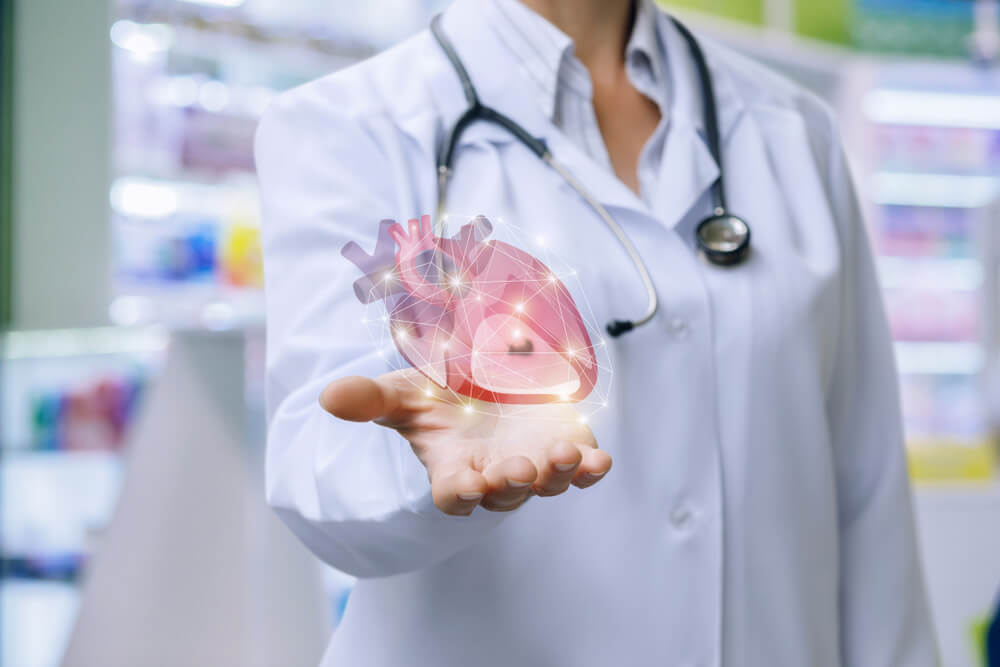 Cardiovascular disease is the primary cause of mortality and morbidity throughout the world. Annually, on an average more people die from cardiovascular diseases (CVDs) than from any other disease or cause. Majority of these cardiovascular diseases can be prevented through modification of numeral lifestyle habits (referred to as behavioral risk factors) such as unhealthy dietary routine, obesity, use of tobacco and alcohol and physical inactivity. People who are at a greater risk (any pre-existing disease or risk factors like hypertension or diabetes) need early detection and handling through means of counselling and medication.
Digital health is primarily a combination of digital technology and health care system using information to address various health conditions. This system includes services like text messages, telehealth, wearable devices, remote monitors, sensors with web-based analysis, artificial intelligence (AI), genomics and numerous mobile applications. The basic aim is to boost the accuracy and personalization of health care delivery system for affected patients, especially those with persistent poor health conditions. This technology has emerged with the potential in assisting in cardiovascular disease self-management and transform the traditional health care system.
The following literature will indicate how likely digital health technology can play a significant role in the management of cardiovascular disease, cause risk reduction and deliver care in both settings – rich and limited resources.
Electronic Health Record (EHR)
Immediate categorization and analysis of patient's Electronic Medical Record (EMR) using disparate Electronic Health Record (EHR) system is quite challenging. However, health outcome directly reported by the patient who experienced it (patient reported outcome) if included along with other incorporated practice guidelines can promote changes to prevent Cardiovascular Disease. Registered patients (having their own history records and unique IDs) ensure quality assurance and have the advantage of providing data for epidemiologic studies and clinical trials. Developing registries with the above characteristics will provide considerable data meaning and convenience.
Active Patient Involvement
Wearable technologies like smart watches, activity/sleep trackers, blood pressure monitors and many other software applications function as a digital tracking tool as they can measure blood pressure, temperature, weight, stress levels, sleep apnea, rhythm monitoring (specially for atrial fibrillation) and other components. Wearable monitors measuring cardiac parameters can improve recognizing patients with underlying disease who could be under undiagnosed risk. These technologies target the consumers and engages them for preventive quality care, encourages them for physical activity, stimulate motivation and promotes healthy lifestyle.
Artificial Intelligence (AI)
Machine learning identifies and analyzes different variables through algorithms than the usual traditional analysis. It monitors expected and unexpected patterns, support diagnostics, cardiac imaging, therapy selection and prediction of outcomes for individual patients as well, further preventing the risk of cardiovascular disease development. In the coming years, other variables might be delivered straight up by the patients via personal monitoring devices, hence improving its predictive performance over time. Moreover, there ae selective applications of AI in cardiology that are expected to enhance the capabilities and experiences f the practices woo, since it has the potential to improve virtually every stage of patient care.
Remote Monitoring
Remote monitoring helps increase the work capacity of doctors/physicians as they can manage more number of patients efficiently, through assessing relevant data in shorter time, lowering burnout possibilities and providing beneficial patient care. Options such as online video consultations, external monitoring, and digital self-monitoring applications have increased the possibility of execution of this program. The economic gain of these devices, having the capacity to manage patient remotely and thus potentially reducing hospital admissions (reduction of hospital beds), mortality in patients with implanted cardiac devices, reducing time between detection and following clinical management decision are appealing and have exerted advances in this field.
Precision Medicine
A precision medicine program assists the physicians to help patients begin with the suitable treatment regimen quicker based on their genetic and clinical profile (as the same treatment for any disease is not beneficial for all the patients).  Analysis along with some Artificial Intelligence (AI) can support the data and help in the prevention and treatment of cardiovascular disease and enroll patients in clinical trials permitting wider accessibility to innovative treatments. This collaboration may not only have the real possibility to personalize treatment for patients while also have the benefit of reducing the total cost of care, empower informed treatment decision making, increase chances of survival and improve the quality of life.
Implementation of innovative digital technologies in medicine with the ease to interpret data along with the use of Artificial Intelligence will transform health care delivery from traditional in-person visits to technology-based involvement that are on demand and much more patient oriented. Incorporation of digital health services into clinical practice also has the potential to improve disease prevention, management and research into cardiovascular disease along with cost reduction. It might not be an understatement if we say that the future of cardiology will soon be defined by digital advances and digital technologies, on both avenues of prevention as well as treatment. Cardiovascular diseases have always been a critical and difficult to manage practice, calling for constant research and ongoing monitoring. Digital tech technologies are expected to radically transform the cardiology landscape in the new future.
However, the associated challenges cannot be ignored. Despite the fact that this wave of digitization has literally transformed the healthcare industry at large and the cardiology specialty in particular, it does pose one serious challenge for practices: the challenge of limitless choice. With so much data generated on daily decisions for millions of patients about their physical activity, dietary intake, medication obligation and much more, practices are at a loss as to which data to focus on and which to discard. At the same time, there are concerns regarding the exponential learning capabilities of the practices as well as development of intelligent EMR and HER systems to meet the dynamic digital cardiology environment.
About Author:
Summer is an editor, writer, and PR specialist with years of experience in Health IT news, research, and report writing. Over the years, he has worked in different fields of Digital Health and public relations, including Telemedicine, Electronic health records, and Health Management.